Uplifting experiences – When the right lingerie change your life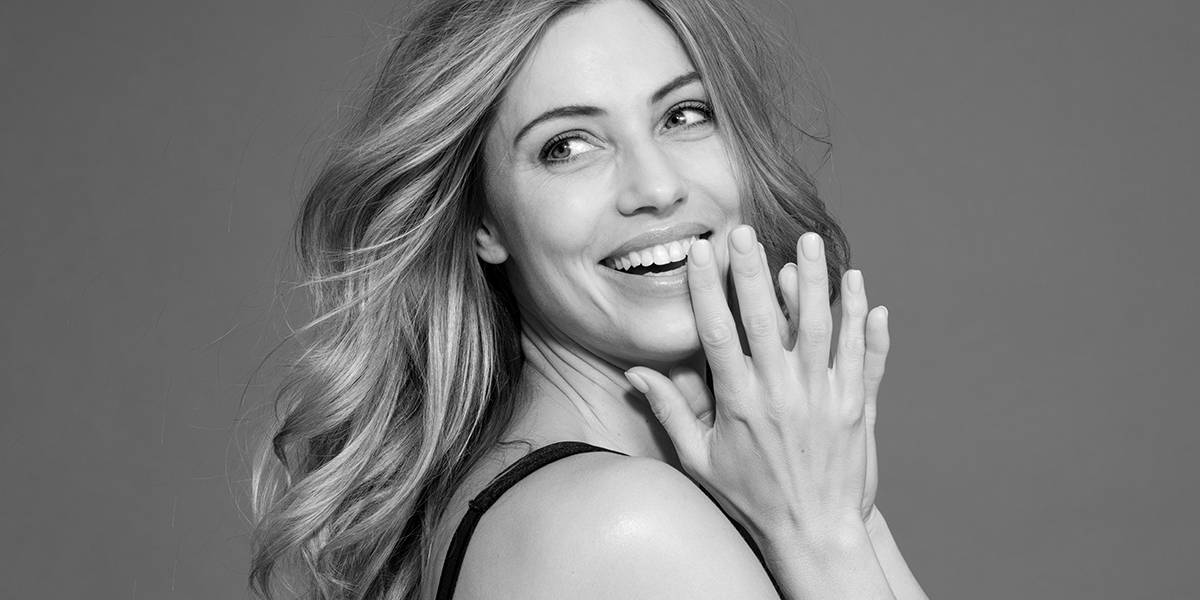 Wearing the wrong bra can spoil your day. But then suddenly you find that perfect fitting bra and just like that things change. Today, we let our customers describe in their own words their feeling when they found Miss Mary.
We are passionate about creating undergarments and we live for all the great feedback we get. Recently, the daughter of a hundred-year-old lady phoned and ordered bras for her mother. She told us that her mother had worn Miss Mary for over 40 years (!) and didn't want to wear any other brand. That was lovely to hear.
In view of all the time we put in – we're talking hundreds of hours for a single model – we do of course get extra happy when we get this kind of positive feedback. It is proof that what we work so hard on really does make a difference to someone else's life. For example, Ray in England wrote this nice message to us:
"I never thought I'd find such a comfortable bra. I think this is my sixth Miss Mary bra and there will be many more. I have always disliked my 38G bust but had resigned myself to the fact that the only choice I had was uncomfortable bras or an operation, and I'd never cope with the latter. Your bras are so comfortable I forget I am wearing them and I am only reminded of my breasts when I take off my bra to go to bed. It's the wonderful wide, padded shoulder straps that make the big difference – the dips on my shoulders have now completely disappeared. It has taken me the better part of my 50 years to find a comfortable bra and until recently I didn't even think they existed. Well done, Miss Mary. "
You can write product reviews on our home page. In the office, we all love reading the comments here, on Facebook or directly to our customer services. Here is a selection:
"Very impressed by the quality and the fact that someone realises that big girls also want to feel feminine"
Margaret S
"This is the best-fitting bra I have ever had. I love the support it gives and it is still very attractive. "
Barbara G about the bra Flames
We are very lucky that you're so good at giving feedback – the good and the bad. There's no better basis when developing products than to listen to what existing customers think of them. And there are no better critics than those who actually wear a bra every day, our brand or others.
In the digital world that we live in now it's great that you can share your views and experiences. Everything becomes transparent. You cannot hide it or be dishonest, the truth always comes out. We like that. Transparency and honesty are two of our guide words. We are proud of our quality and we are behind our products 100%. All the time that our designers and stylists put into pattern design and grading can be seen in the end product and the opinions of our customers.
"The first time I used the site and the bra fits perfectly. You can't even feel it. You get what you pay for."
Susan R.
"The first bra I've ever had on which the shoulder straps don't glide down!! Really comfortable and also provides good support for a big bust. I'm very happy with it."
Shirley G.
Cotton Dots is one of our bestsellers, and on its product page you'll find the following charming review written by Martha H from the USA:
"I am 86 years old and I can tell you there aren't many bras suitable at this age, but this one is, probably because I always wore a good bra when I was younger to keep the bust in place and never hanging, never bouncing. With this bra it is the same. As if I was 30 years younger! I could send you a photo if I just knew how! And it is also so comfortable."
Martha H
If you're thinking about ordering a new bra but can't decide which model, then we suggest you go in and see what other women have written about them. We get opinions from the whole world: Sweden, Germany, the USA, France, Australia, England. It's so flattering that so many have found a small Swedish brand like us.
"The best bras I've worn in years. 24D is difficult to find in Australia. Miss Mary offers a wonderful range of beautiful bras, but I am completely sold on this beautiful, very supporting bra in a perfect size. I just ordered 4 more. Thank you!"
Heather A.
"These are fantastic bras. The front closure is great, without hooks and eyes pressing into the back. Of course it's good, designed by women for women."
Frances G.
If you would also like to share your experiences of MISS MARY, why not say it on our social media, write a few lines on our homepage or contact us directly at our customer service kontakt@missmary.se.
We always try to listen to everyone's wishes, what you want and what you want us to improve on. We make use of it in the product development of future collections. You will also help other women find the right model and have the chance to change their everyday life for the better. It is quite simply a wonderful symbiosis.