Creating a bra wardrobe 5 simple steps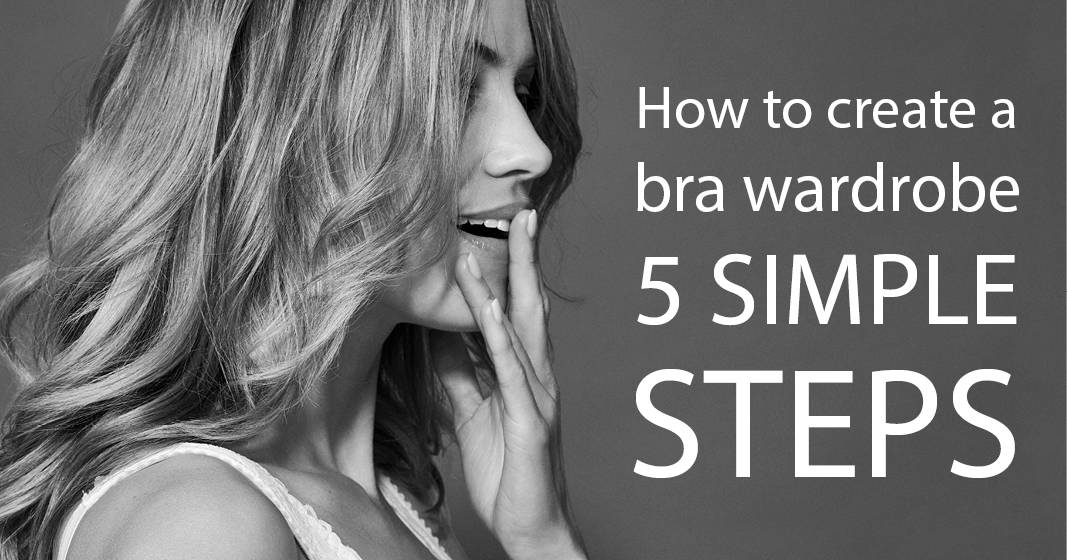 The easy way to build a basic bra wardrobe
So, how many bras do you really need? Just as with your basic wardrobe, it's a good idea to also give some extra thought to what is in your undergarment drawer. Just a few bra types will go a long way when building up and planning your bra wardrobe. Here are five different types of bras that we think should be represented in every woman's wardrobe and that cover most needs and occasions.
Flexible and functional for everyday wear
All women need a good functional bra that is perfect for everyday wear, gives the bust a round shape and is discreet under tight or thin clothes. A T-shirt bra does all this thanks to its moulded, smooth and seamless cups. They are perfect at work and almost any time. The most popular colours are white and beige, but black is of course also a classic.
From the left: underwired T-shirt bra in Keep Fresh material and the non-wired T-shirt bra Smoothly
When choosing a bra for everyday wear, it's a good idea to invest in a functional material such as, for example, our spacer bra that lets the body breathe and prevents the bra feeling hot. There are also many unpadded T-shirt bras. And then a discreet bra doesn't always have to be moulded. There are bras with discreet cup seams too. One example is Broderie Anglais with flat cup seams that are very discreet.
For nice relaxing days
For nice relaxing days, we recommend an extra comfortable bra that is perfect to wear at home. The optimal comfort bra feels so nice you hardly notice you're wearing it! Choose one in soft cotton and comfortable stretch lace with wide padded shoulder straps that don't cut in.
From the left: the non-wired comfort bras Sleep & Relax in soft stretch lace, Broderie Anglais in lovely cotton and Lovely Lace with side support
For everyday exercise
Not all women go to the gym, run or practise some other high-impact sport that requires a compression sports bra, but most need an activity bra, which is a lighter form of sports bra and keeps the bust in place for gentler activities and is perfect for power walks, yoga or long walks.
From the left: Smoothly and Cotton Simplex are excellent activity bras.
For special occasions
Wearing an extra luxurious bra under your clothes when you go to a party, wedding or special occasion makes you feel nice from the inside out and radiate happiness and self-confidence. If you feel nice underneath it can be seen on the outside, often even your posture will improve. Beauty comes from underneath.
From the left: Meadow Dreams underwired bra, Floral Sun underwired bra and Dreamscape underwired bra from the luxury Visionary collection designed by Lars Wallin.
For a little extra support in life
Most women want a little extra help on the way to lift the bust, and nothing does that better than a comfortable, well-fitting underwired bra. An underwired bra that fits well is never uncomfortable and doesn't pinch. In a previous article we wrote more about "How to make sure your underwired bra is always comfortable"
From the left: Amsterdam underwired bra with side support, Flames underwired bra in lace and Joy fully padded underwired bra provide good support and lift for everyone's bust.
Of course, there are many more types of bras, but these will go quite a long way and you can easily build a good bra wardrobe that you can then increase to your heart's content. Depending on taste and lifestyle you can own several models of, for example, T-shirt bras or luxury party bras, but we think that at least one ought to be represented in most women's wardrobes. A good rule of thumb is that the more bras you have to alternate between the longer each individual bra lasts, as it gets a chance to rest between uses and, yes, even a bra needs to recover.