Miss Mary vintage - our first lingerie collection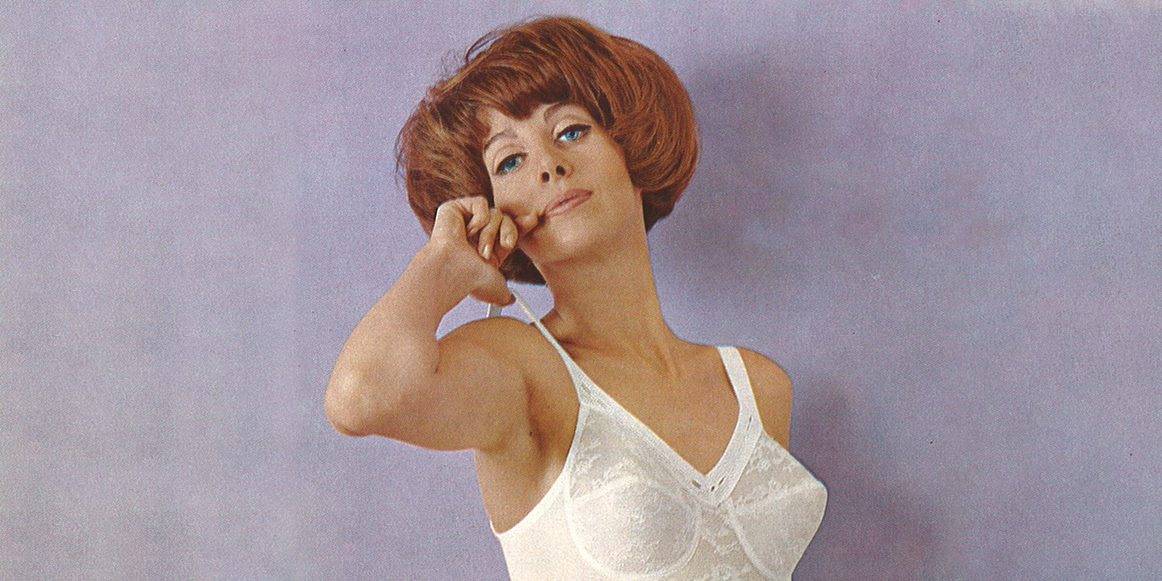 Did you know that Miss Mary of Sweden have made lingerie since the early 60s? Today we take you back to our humble beginnings in 1962.
Today we only make lingerie, but this hasn't always been the case. When we first started out in 1957 we were called "Marys Mode" which is Swedish for "Mary's Fashion". We made and sold dresses, coats, blouses and other womenswear.
The very first Miss Mary catalogue that featured lingerie, from autumn-winter 1962/63.
Soon we also made children's wear and menswear, perfume, make-up, and even home textiles. We were like a small department store, mail order style. In the autumn-winter of 1962/63 we launched our first lingerie and it was an instant overnight success. Since 2005 we have put full focus on lingerie which is what most people associate our brand with nowadays.
Introducing lingerie
We've searched through our archives here at the office to find out what our very first lingerie looked like, and this is what we found. The first collection consisted of bras, corsets, and girdles and 6 full pages were devoted to them.
In true 60s style the cups of all bras and the corsets were extremely pointy with a lot of extra padding. Almost all bras had straps adjustment on top of the shoulders. The cut of the cups was very different compared to today. The cup hole (where the underwire channel is attached) were very angled, almost like a triangular shape on some styles. The feature we're mostly known for now, the wide padded comfort straps, were nowhere near in sight back then.
Girdles and corsets were reinforced with sturdy front panels that firmly pulled in the tummy and waist. It was the garments rather than your own body that determined your silhouette. Underwear nowadays is gentler and more comfortable, but back in the 60s, it was a whole other story.
The only colour option was white, but the following year we offered more choices, some even in blue or pink.
A popular bra and corset collection during the latter half of the 60s were a luxurious French-inspired style made of red or purple lace with "exclusive American nylon mesh elastics".
Since it was quite popular during those days to wear thigh high nylon stockings our corsets and girdles were featured with straps to attach to the stockings. The scanned pages below are from 1963.
We used grey thread and stitching on all the white garments that we used during a photo shoot. This was to highlight the construction of the garment. The one that the customer received to her home were sewn with matching white thread.
Introducing cup sizes
For our bras back in 1962, we didn't use the double size system which is the common standard nowadays. To find your fit you simply measured right across your chest where it was at its fullest. The size table below shows where to measure the bust, waist, and hips.
In the picture below you can see a longline bra that according to the caption had an "universal cup that fits most bust types". Peculiarly, to find your size on this particular garment you were instructed to measure under the bust.
Everything seemed to be quite simple in the bra business before the double combo of a separate band and cup system were introduced. Some sizes were referred to as 1-2-3-4 etc. During 1963 we began to use cups, however only on a few selected items. Throughout the 60s the largest cup size was C.
In the 60s we didn't inform about material compositions (e.g. cotton 80 %, elastane 20%). It was only necessary to state the material type or description such as nylon lace in the cup, velvet-clad underwired, rubber foamed cups, cotton poplin, elastics in back, sheer marquisette, nylon marquisette, nylon mesh, terylene piké and satin.
"Right" vs "Wrong"
Since we only sold through mail order the function of the garment had to be clearly visible. We didn't want our customers to misunderstand the purpose of the garment. Our Before and After photos of ladies highlighting the difference if you were corseted "wrong" or "right" got introduced in the mid-60s. The below example is from 1969.
An incident regarding the Before & After photos (like the picture below of the woman in the black dress) is that we actually got sued in the 70s when we claimed that you would "get thinner instantly faster than any diet" if you wore one of our corsets. To provide proof in front of the judge, our male CEO at the time Ingemar Rydström asked the court to measure his waist, then he got dressed in a Miss Mary women's corset and asked them to remeasure him, and voila his waist had gone more than one clothing size and we "won" the case. After this, we wrote that we now had written proof that our corsets would make you go down in clothing size.
Perhaps you have fond (or not so fond) memories of these times or maybe your mother or grandmother does. In either case, let us know. We love to hear what your early memory of Miss Mary is. We are so blessed by having so many loyal customers who have worn Miss Mary items for years. If you recently discovered us, we are so happy to have you here with us and hope our garments will provide comfort to you for many years head.
In our very first Miss Mary catalogue from 1957, we wrote: "Our mission is to provide You with upright and proper treatment so You will remain a wholly satisfied Miss Mary customer". Although we perhaps would rephrase it now, the meaning and heart behind it remain the same.