When you got your bra home and it wasn't as you expected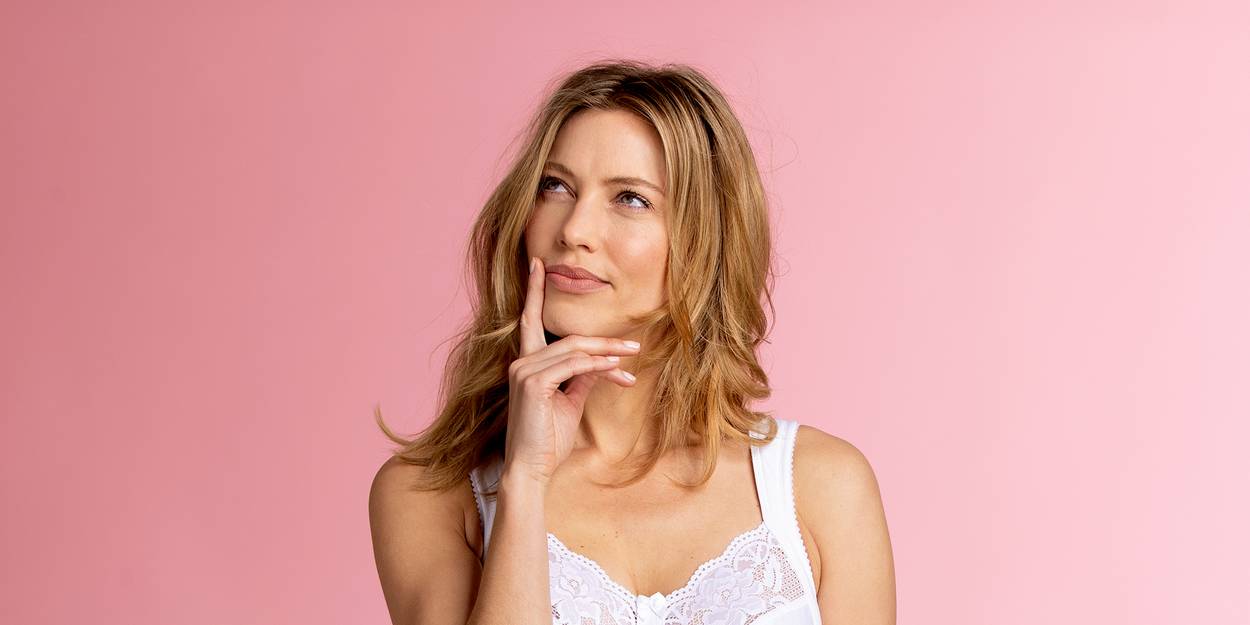 It's happened to all of us at some point; we've bought something online, got it home and then been disappointed once we've unpacked it. The size wasn't at all as anticipated. Here are our tips for a smooth shopping experience and what you should do when something isn't as you expected and how to reduce the risk of it happening again.
Buying a bra online can be a slightly tricky experience, not the purchase itself but rather finding the right size or model. There are so many options that it's understandable if you don't get it right every time you try a new brand. Here's our guide for how to ensure a better experience.
"Many women are a little unsure about their bra size."
We've often heard from customers saying that when they're in a physical shop they choose a bra that looks to be the right size by eye without giving it proper consideration. This uncertainty can easily make buying a bra an unenjoyable experience.
Perhaps you looked up your size several years ago but have not thought about how your body has changed since then. It's normal for your proportions to change slightly with age without it always being noticeable on the scales. That old bra you have at home might have stretched, and if you order the size you used to it could easily be wrong.
Whoops, something's not as I expected. What do I do now?
If you get a garment home that doesn't meet your expectations, it's easy to feel disappointed. Perhaps you're someone who doesn't want to go through the hassle of returning a garment and instead buries it in a drawer where it remains unworn. Or perhaps you return the product without having it exchanged. Maybe you choose never to buy a bra online again so you don't have to take the risk of there being a mistake. Don't do any of the above. Contact us instead.
"If something's wrong, it can easily be corrected."
If something's wrong, it can be easily corrected. It's why our customer service team exists. You might think that first and foremost they handle questions about deliveries, orders and payments, but our customer service is about a lot more than just answering these questions. We put significant investment into having the world's best customer reception and service. They'll advise and take care of you before, during and after your purchase. We do everything we can for you to feel satisfied and to help you find a solution that's right for you.
When you contact our customer service
Feel free to contact us even before you've made your purchase if you feel unsure about buying a bra online, are uncertain of your size or aren't familiar with Miss Mary's products.
Before you phone our customer service for advice about a size or model, whether it's before or after making a purchase, it's good to do a little preparation.
• Read through our size guide beforehand.
• Write down your measurements (the circumference of the widest point of your bust as well as the circumference under your bust) according to the instructions in the guide.
• Look through the bras you have at home, which sizes and brands do you own? What's the size of the most recent bra you bought and how does it fit?
• Do you have a preference for a certain style? (underwired, non-wired, rounded cups, cotton, padded cups, T-shirt bra, etc.)
Our advisors will guide you through every step and, for example, ask about the size of the bra you're currently wearing and how it fits. Together you'll find the perfect choice for you.
"At Miss Mary our customer service is about much more than just questions about deliveries and orders."
If we've recommended a product you don't like or a size that isn't right, we'll solve it to make sure you're satisfied. Contact us again after receiving your delivery.
Don't keep your garment if you're not completely satisfied with it. Don't let it lie unworn in a drawer. A Miss Mary bra is a close friend; it should be something that makes you feel comfortable and that you can rely on. We put in many hours of work on fittings.
• You always have 100 days right to return on all products.
• You can return an item for a refund or exchange it.
• We always want you to be satisfied and will do everything to provide the best possible customer service.
Should your product have a defect, always contact our customer service before returning it. We handle complaints separately from normal returns.

"Our advisors will guide you through every step."
Why not read the interview with our customer service manager Ida about how she and her team work to give personal advice from a distance?
Our customer service is open 7 days a week and available to give personal advice via telephone, e-mail, chat and social media. In Borås we have several fantastic employees who work full time to take care of our customers. We put a lot of importance on having well-trained customer service staff because we know the importance of getting the right help.
"Don't hesitate to call more than once if needed. We're here for you."
Since we're talking breasts and underwear, we choose to only employ women in customer service positions to ensure that our customers always feel comfortable. Never worry about asking us for help; it can be anything from finding a bra for breasts that are unevenly sized, need extra lift or have a lot of loose skin to dealing with problems such as shoulder straps slipping down or underwires not fitting well.
Don't hesitate to call us more that once either. Finding the perfect bra and size can take a number of conversations and we're here for you. It's important for your experience that we get it right.