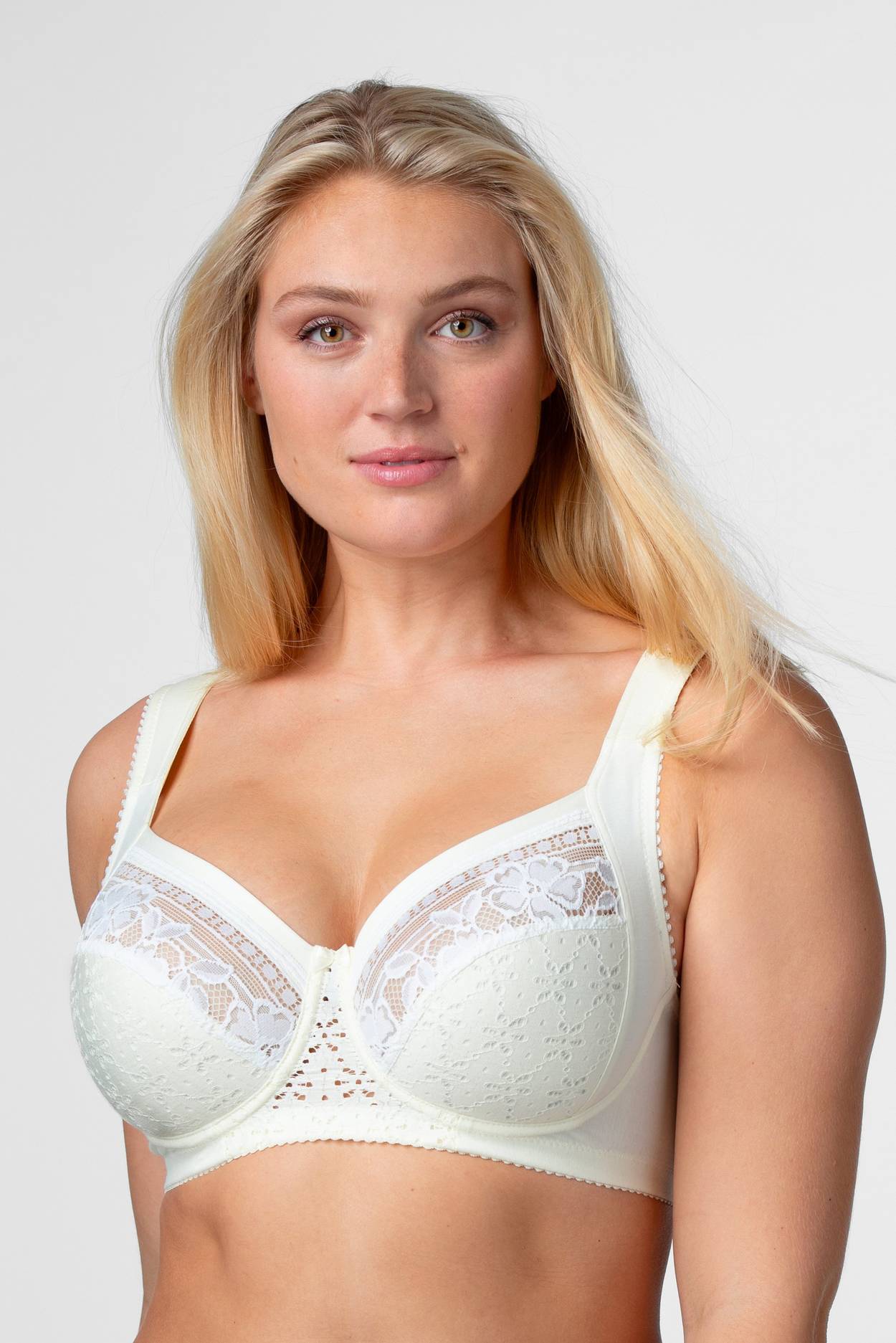 How many times can you wash a bra? We've tested it! The most durable bra will always be the one you can use for a long time. That's why we've washed our bras 100 times. As the only lingerie brand in the world, Miss Mary now offers a 100 washings warranty.
Read more
Unpadded underwired bra with cotton lace in the under cups and middle panel. The combination of two different lace patterns creates a romantic and classic feel for this wonderful comfort bra. Semi-stiff under cups are reinforced with cotton lining for improved support. Double cotton layers allow the bra to breathe. Perfect for wearing in the summer and winter. The bra offers an adaptive fit and degree of sizing flexibility thanks to the elastic lace in the upper cups. Pretty detail with folded cotton on the upper edge of the cup provides extra stability in the cups. The underwire helps to lift, separate and support the bust. Padded, adjustable shoulder straps relieve the shoulders for excellent comfort. Elastic U-shaped back with adjustable hook and eye fastening.

• Under cups in cotton lace.
• Padded comfort straps relieve the shoulders.
• Double layers of cotton in the under cups allows the skin to breathe.
• Folded cotton on the cup edge provides extra stability.
• 64% cotton.
Washing Advice:
Hand wash
Material:
64% cotton, 14% elastane, 11% polyamide, 11% polyester.
Hook And Eye:
B-D 75-85: 2 vertically. B-D 90-105: 3 vertically. E-G 75-105: 3 vertically.