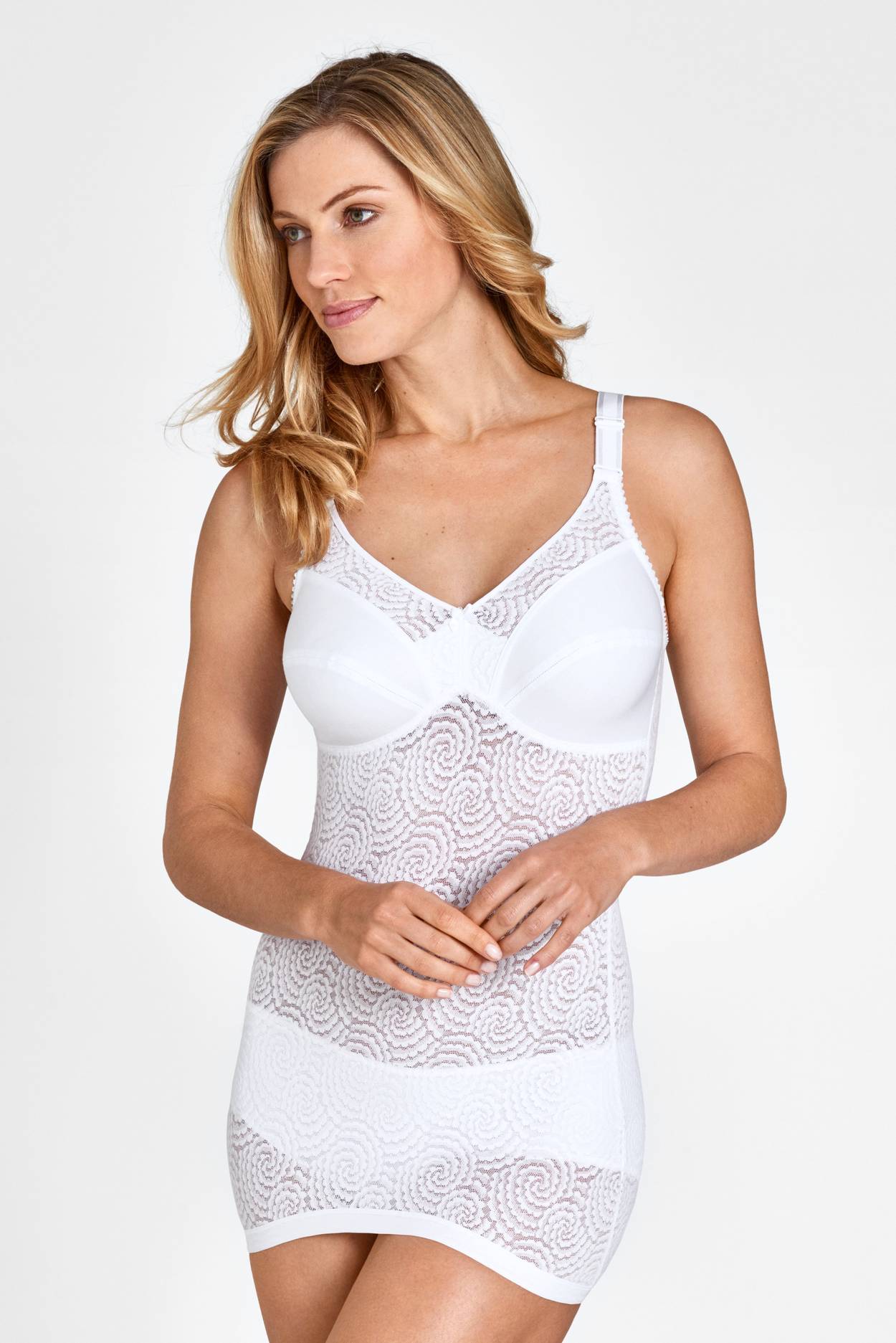 Smart body shaper in specially designed cotton/Lycra® material. Well-fitting full cup with two-section cut in comfortable cotton provides optimal fit and comfort. Special design and high quality elastic with silicone band on the inside means that the garment stays in place and does not glide up. Perfect if you want a body but don't want a closed crutch. The stretch shoulder straps that are easy to adjust at the front are placed close together on the back so they don't glide down.

• Smart open body shaper – perfect to wear with tights
• Specially designed construction prevents the garment from gliding up
• Exclusive cotton/Lycra® mix keeps the body cool
• Stretch shoulder straps that are adjusted at the front and don't glide down
• 40% cotton
Washing Advice:
Delicate wash 40°
Material:
40% cotton, 30% polyamide, 20% elastane, 10% polyester.