Broderie Anglaise front closure
Cotton bra with front closure and
multiple functions
Finally here: A front closure version of one of our most classic styles, Broderie Anglaise.
Here is a bra with front closure which makes it very easy to put on and off and is extra good if you want to avoid twisting movements.
The straps fulfill a very important function on every bra. Broderie Anglaise front closure comes with smart no-slip shoulder straps that stay in place and doesn't slip of.
They are padded for maximum comfort and minimal chafing and can also be easily crossed when you want to relieve the shoulders or don't want the shoulder straps to be visible.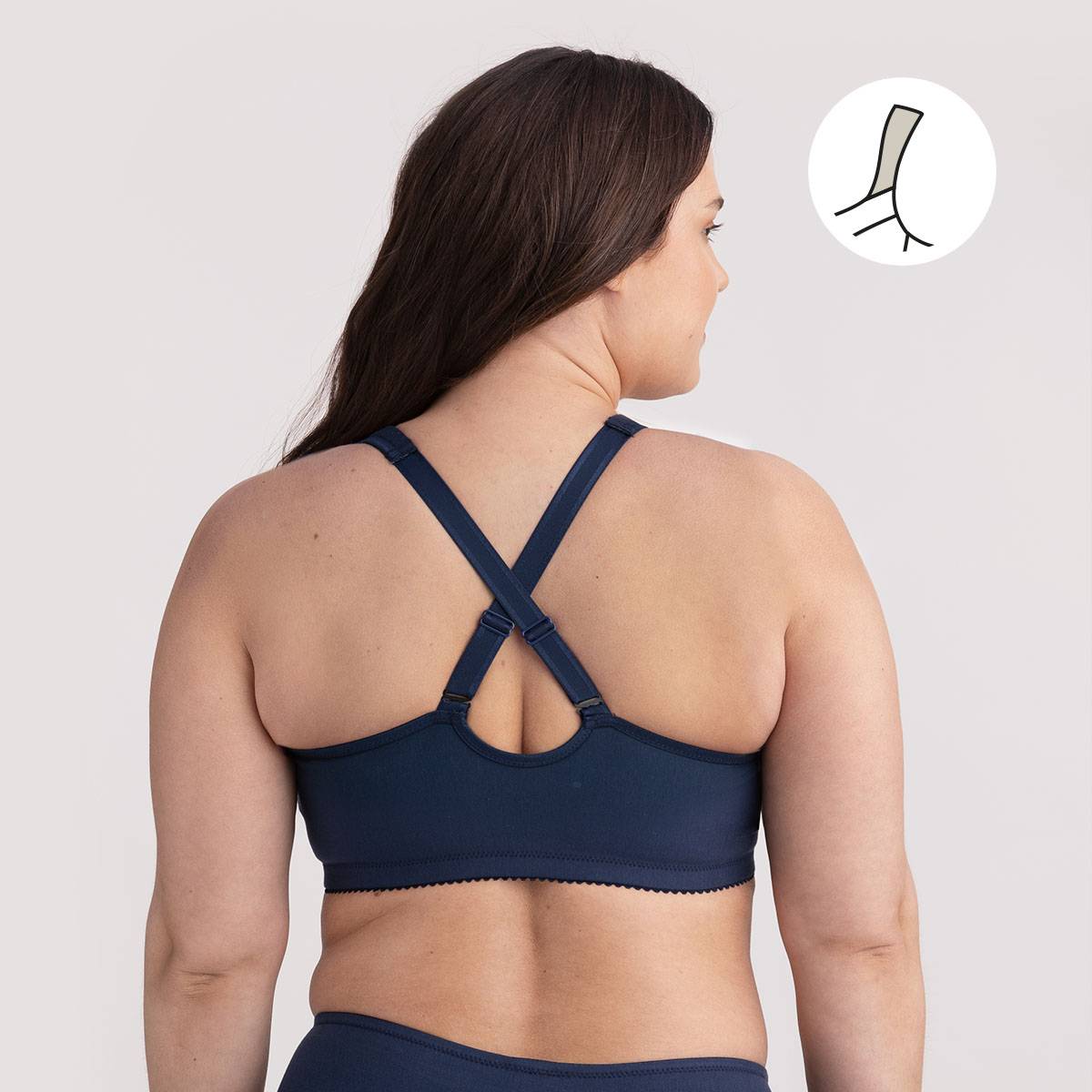 Miss Mary loves cotton bras and this is a good example of that. The front closure version of Broderie Anglaise is a bra that feels really soft and comfortable against the skin.
Here you get an unpadded full cup in 100% cotton, which breathes well and is perfect for hot summer days.
Broderie Anglaise front closure is the perfect choice when you want support and comfort.
It gives a soft lift and fits also generous curves.
It has an extra wide back, made of elastic cotton, which keeps the bust in place.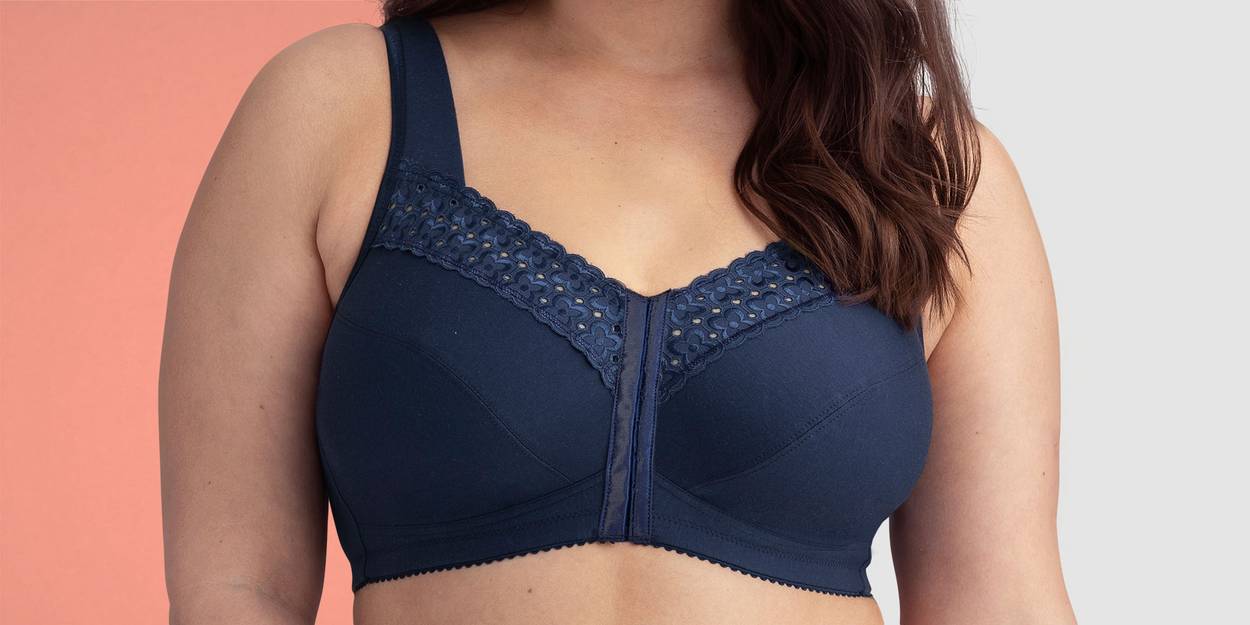 Broderie Anglaise front closure is an elegant bra with tasteful English embroidery as decoration.
At the same time, it is a bra that is very discreet under clothes, thanks to the flat cup seams.
This is simply a versatile bra that doesn't compromise on function or design.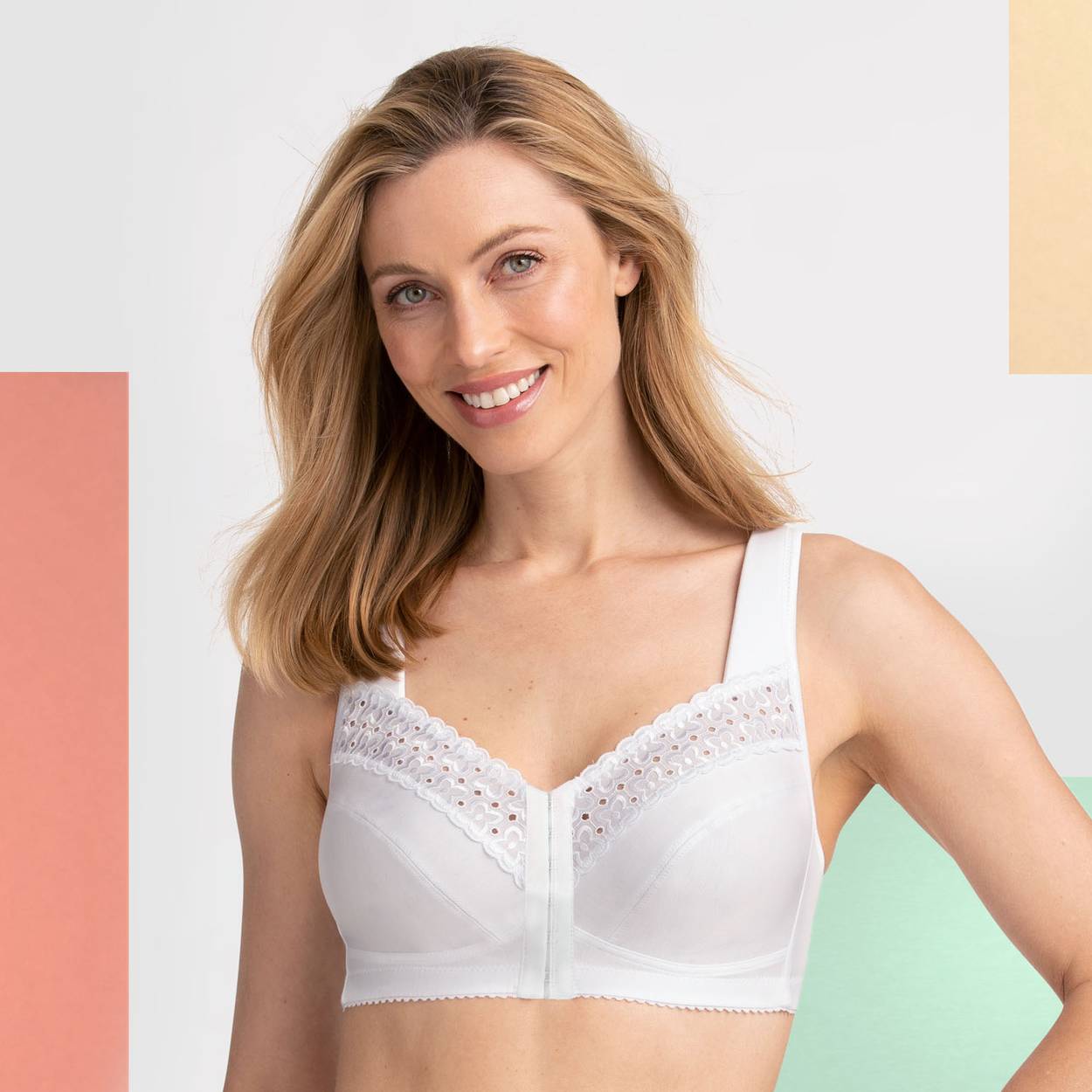 The original version of Broderie Anglaise is a true classic at Miss Mary.
It was designed as early as 1996 and has since then been loved by hundreds of thousands of women worldwide.
There are many reasons to love Broderie Anglaise, but the support, comfort and versatility are the three most common.
This front closure version makes it suitable for even more people and bodies.
Frequently asked questions about Broderie Anglaise Front Closure
Why should I wear a front closure bra?
Above all, a front closure bra has one big advantage; that it is so incredibly easy to put on and take off.
It is something all women can benefit from, but it is especially valuable for those who for some reason want to avoid twisting movements in the upper body.
So you get just as good function as with our other bras, but a front closure bra is even easier to put on and take off.
What are the benefits of a cotton bra?
Which type of material you prefer in your bra is of course individual, but many appreciate a cotton bra for the comfort.
Cotton is a flexible material that feels soft and comfortable against the skin.
In addition, cotton is a natural material that breathes well, which makes cotton bras a good choice for hot summer days.
What kind of shoulder strap does Broderie Anglaise front closure have?
On this bra you will find a pair of really smart shoulder straps, of the no-slip model.
This means that they remain on the shoulders, without the risk of sliding down.
The shoulder straps are also padded and adjustable, which guarantees high comfort and means you don't have to worry about chafing.
Another advantage of these shoulder straps is that they can be crossed in the back, which is valuable if, for example, you wear a top with a racer back or if you just want to relieve the shoulders a little extra.
Does the Broderie Anglaise front closure suit me with a larger bust?
Yes! This is a bra that is made to fit all types of curves.
Use our size guide or contact our customer service to find the right size for you!
At Miss Mary you always have 100 days during which you have the right to cancel a purchase and the right to return the goods.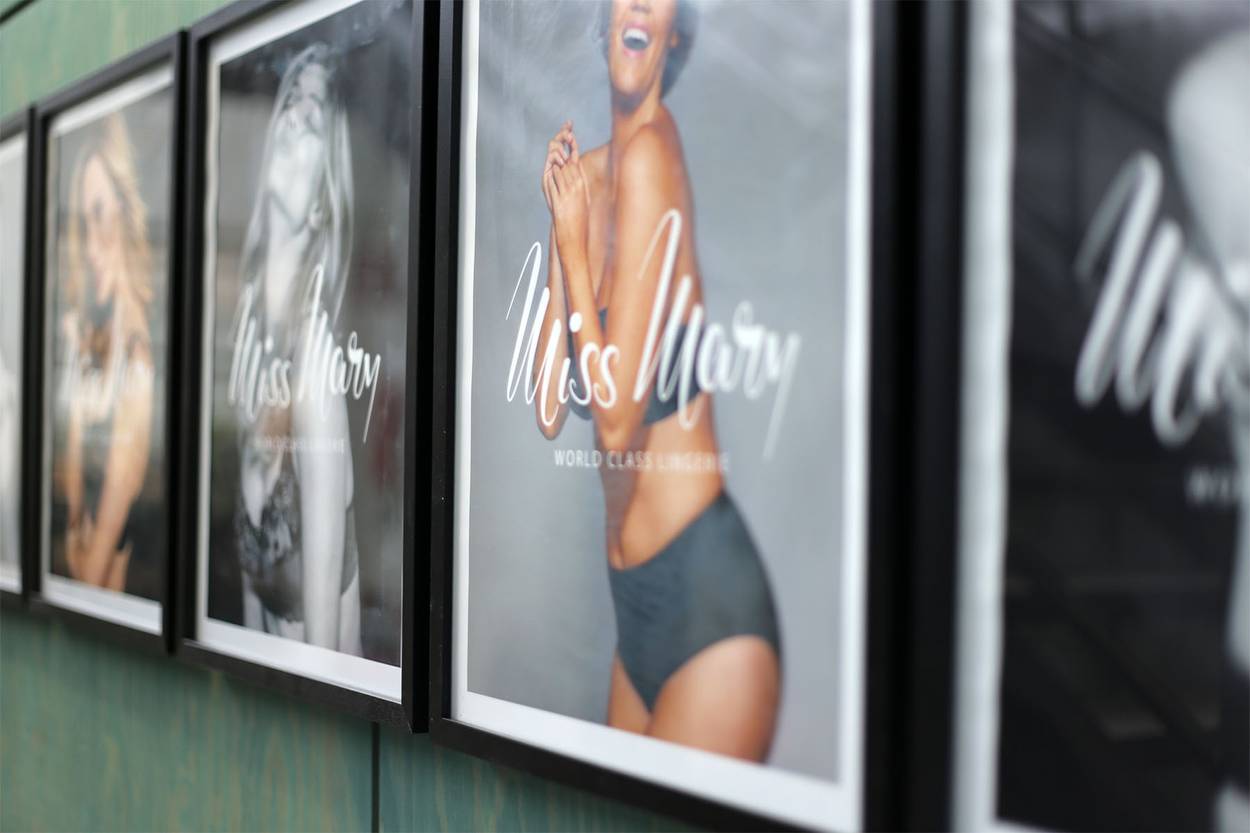 As women, we all have experienced it. How a bad bra can ruin your whole day! But it doesn't have to be like that. Here at Miss Mary we take your comfort seriously. And have done so for more than 60 years. We have a never-ending passion for making high quality bras that combine perfect fit with timeless design and optimal comfort. Our customers call it "Life before and after Miss Mary". We simply call it World Class Lingerie.