Chapter 3: Smart Shape
    Comfortable panties that shape
Our project to give women the world over better panties continues.
Smart Shape is our latest innovation – and these really are panties that make a difference!
The Smart Shape panties are made from a smart material that shapes and flattens the tummy.
Elegant, timeless and wonderfully comfortable!
As everyone likes different designs and fit, the Smart Shape panties come in no less than three different versions.
They are available as a traditional maxi panty as well as a version with extra-long legs.
The long legs protect and cover the thighs and are great under, for example, a dress.
Last but not least, Smart Shape is also available with an extra high panty girdle that gives a wonderful fully covering feel.
The Perfect Panties Project
With the Perfect Panties Project, we make life better for women by creating the world's best panties.
We take comfort, materials and product design to whole new levels – just as we have done with bras for over 65 years.
The ingenious thing about Smart Shape panties is not just the soft, elastic material but also the way they are sewn.
The front section has double fabric with a French seam that acts as an inner panty between the waist and crotch, giving a shaping function and a smoothing effect across the tummy.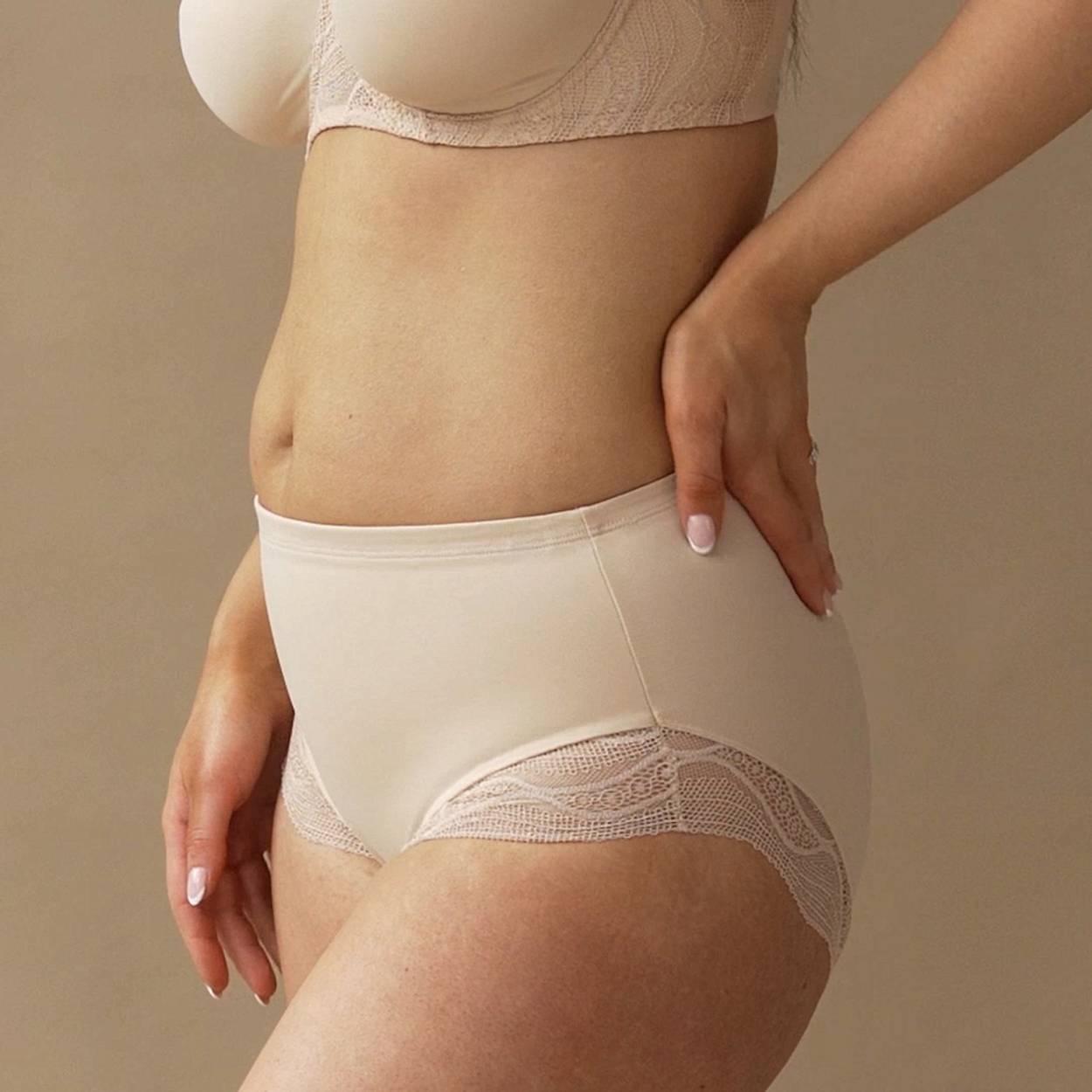 The details make the difference
Making really good panties may sound simple, but it is an advanced process that places the highest demands on craftsmanship and know-how.
Smart Shape is a good example of this, with its smooth and discreet transitions between the panty and the tummy and elegant decorative lace details on the leg openings.
In addition to the three panty models, the Smart Shape series includes a bra. It is a moulded underwired bra that both shapes and smooths around the bust.
The Smart Shape bra is a really nice bra that provides good support and shape without compromising on comfort.
Thanks to the unpadded and seamless cups, the bra can also be used under tight clothes without being seen.
At Miss Mary you always have 100 days during which you have the right to cancel a purchase and the right to return the goods.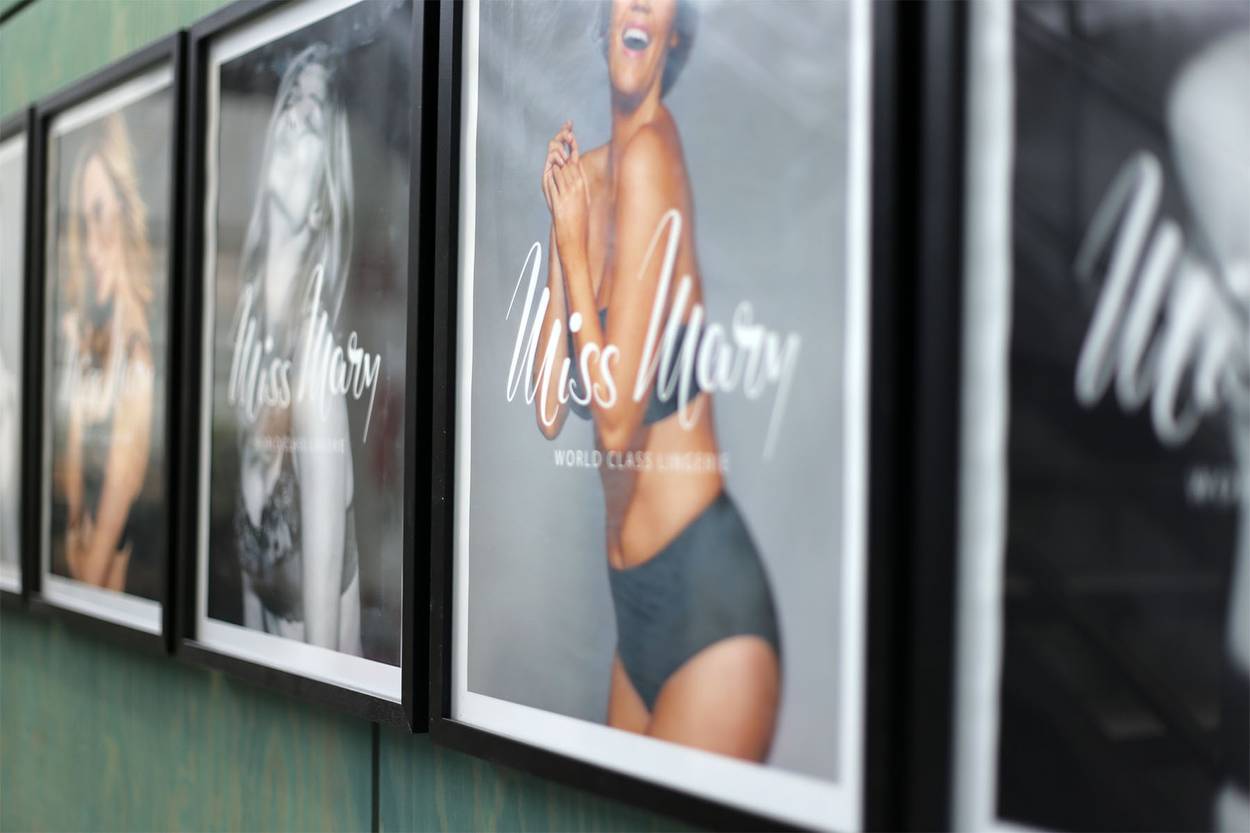 As women, we all have experienced it. How a bad bra can ruin your whole day! But it doesn't have to be like that. Here at Miss Mary we take your comfort seriously. And have done so for more than 60 years. We have a never-ending passion for making high quality bras that combine perfect fit with timeless design and optimal comfort. Our customers call it "Life before and after Miss Mary". We simply call it World Class Lingerie.