Cool Sensation, one of our most popular products, makes life better for thousands of women every day.
We have used our complete toolbox to create the perfect garment.
Simple and functional design, smart features and technical details, and a material that is almost magical.
    Say goodbye to thigh chafing.
Summer is fantastic – but for many women summer is also associated with thigh chafing.
If there's one thing our users really love about Cool Sensation, it's that it's a product that is guaranteed to prevent thigh chafing.
The extra long legs are made of a material that minimises friction, so you don't have to worry about your thighs rubbing against each other.
Cool Sensation is a product that is particularly popular during the summer, as it's incredibly good on hot days, thanks to the cooling material WinCool.
WinCool is a high-tech material that has been shown in tests to cool the skin by 1-2°C.
It's magical to wear when it's hot outside!
With Cool Sensation you can enjoy not only that your skin stays cool but also that it stays dry.
This panty is made of a functional material that allows the skin to breathe, and it wicks away moisture, leaving you feeling dry and comfortable.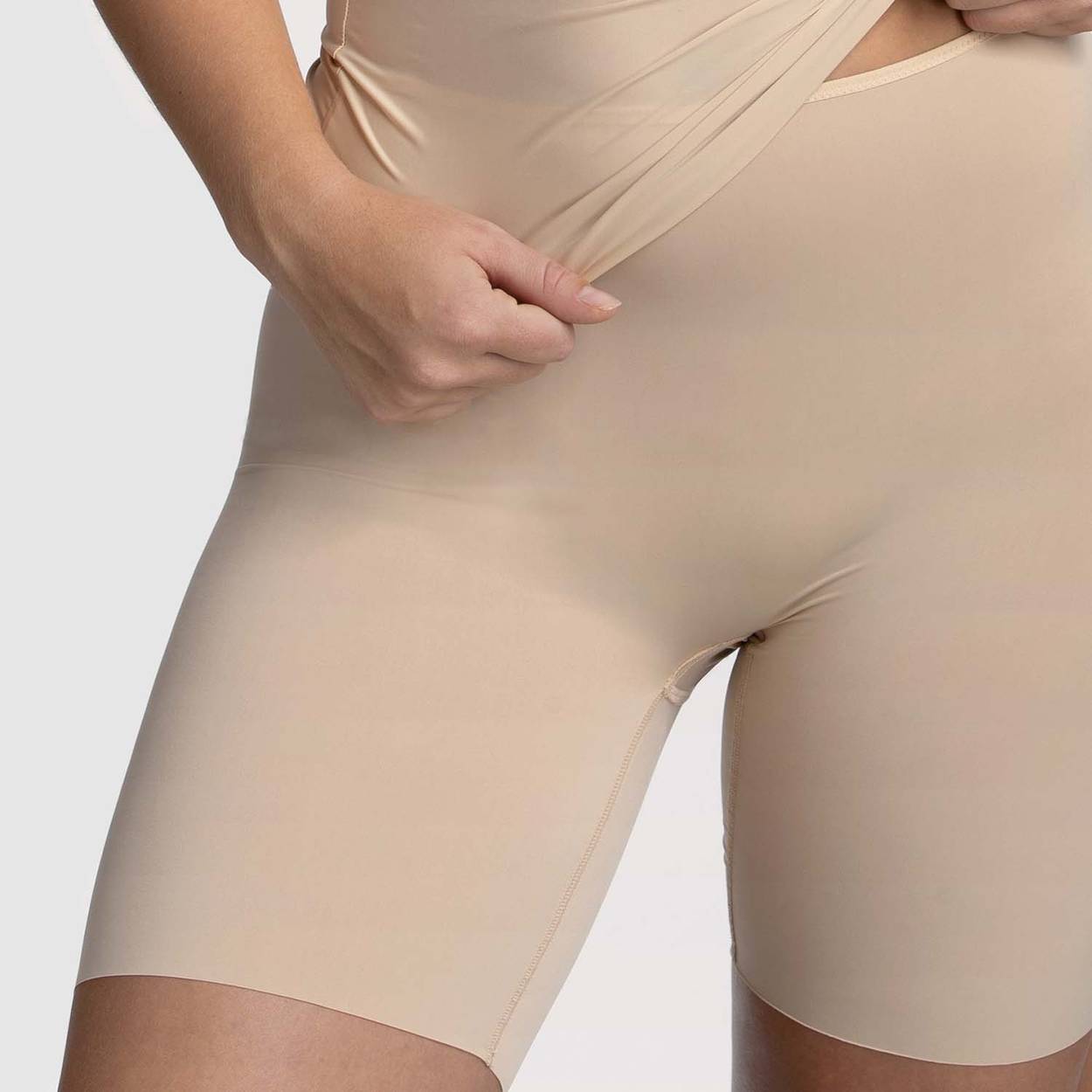 Functional material that breathes
Cool Sensation panties are very versatile.
With their long legs they are perfect to wear under a summer dress, and with the the laser-cut leg openings, the garment is virtually 'invisible' under tight trousers.
We also highly recommend Cool Sensation as sleepwear, especially on hot summer nights.
The cooling functional material helps to lower the body temperature so you can sleep better.
Frequently asked Questions about Miss Mary Cool Sensation
How can I stop thigh chafing?
Thigh chafing is caused by the thighs rubbing against each other, creating friction.
The solution to the problem is therefore to wear panties with long legs that prevent friction when the thighs touch each other.
Miss Mary Cool Sensation is a product that does just that, making it the perfect solution for anyone who suffers from thigh chafing.
What's so special about Cool Sensation?
There are two main reasons customers love Cool Sensation from Miss Mary. It is made of an incredibly comfortable material that breathes and keeps the skin dry and also cools the skin by 1-2°C. Cool Sensation panties also have long legs that prevent thigh chafing, making them perfect to wear, for example, under a summer dress.
What material is Miss Mary Cool Sensation made of?
Cool Sensation is made from the high-tech material WinCool.
It is a functional material that cools the skin while simultaneously wicking away moisture and keeping the skin dry. The panties are made of 81% polyamide and 19% elastane.
Which clothes are Cool Sensation suitable for?
Cool Sensation panties are very versatile.
Many wear them under a dress or skirt during the summer, and with the laser-cut leg openings, Cool Sensation panties are virtually 'invisible' if you wear them under, for example, a tight pair of trousers.
Can I sleep in Cool Sensation?
Yes! That is something we really recommend, especially on hot summer nights.
Cool Sensation panties are really comfortably against the body, but the cooling effect of the functional material also makes many people sleep better, even when it's really hot.
Why not combine them with Miss Mary's Cool Sensation camisole for an even better experience!
At Miss Mary you always have 100 days during which you have the right to cancel a purchase and the right to return the goods.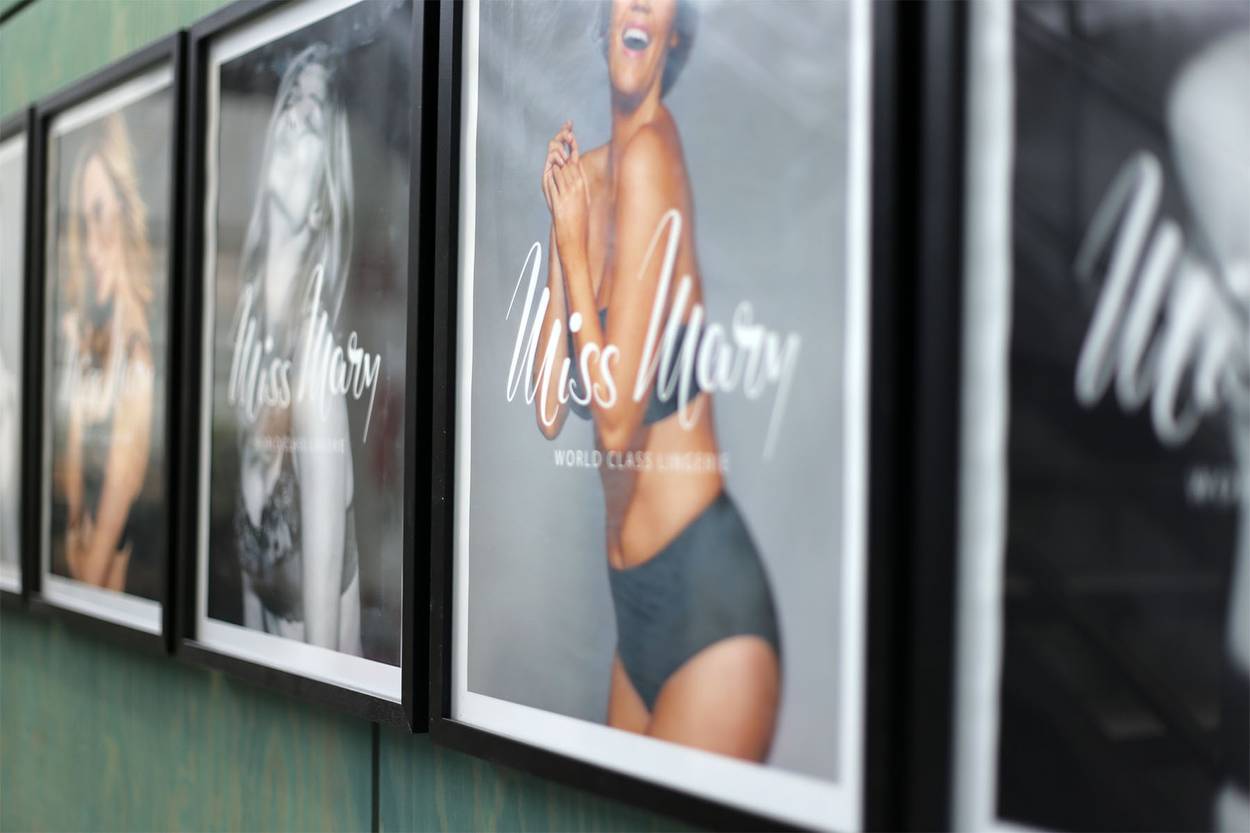 As women, we all have experienced it. How a bad bra can ruin your whole day! But it doesn't have to be like that. Here at Miss Mary we take your comfort seriously. And have done so for more than 60 years. We have a never-ending passion for making high quality bras that combine perfect fit with timeless design and optimal comfort. Our customers call it "Life before and after Miss Mary". We simply call it World Class Lingerie.