Comfortable to wear. All day. 
At Miss Mary, we're passionate about making really comfortable bras that you'll want to wear all day – and that's exactly how we'd describe Broderie Anglaise.
It gives you plenty of support and lift, but the soft feel of the material combined with the padded shoulder straps means it remains really comfortable even on long days.
★★★★★
Extremely comfortable, love the straps, I usually have trouble keeping bra straps on my shoulders but these are amazing.
★★★★★
This bra is really comfortable and I wear it most of the time. Gives me a nice figure! And I feel good in it.
Broderie Anglaise is an non-wired bra that comes with unpadded and unlined full cups.
The embroidered cups have a two-piece cut that gives the bust a naturally pointed shape.
Broderie Anglaise is a Miss Mary classic that was originally designed back in 1996.
Try it and you'll see why it's been loved by hundreds of thousands of women ever since.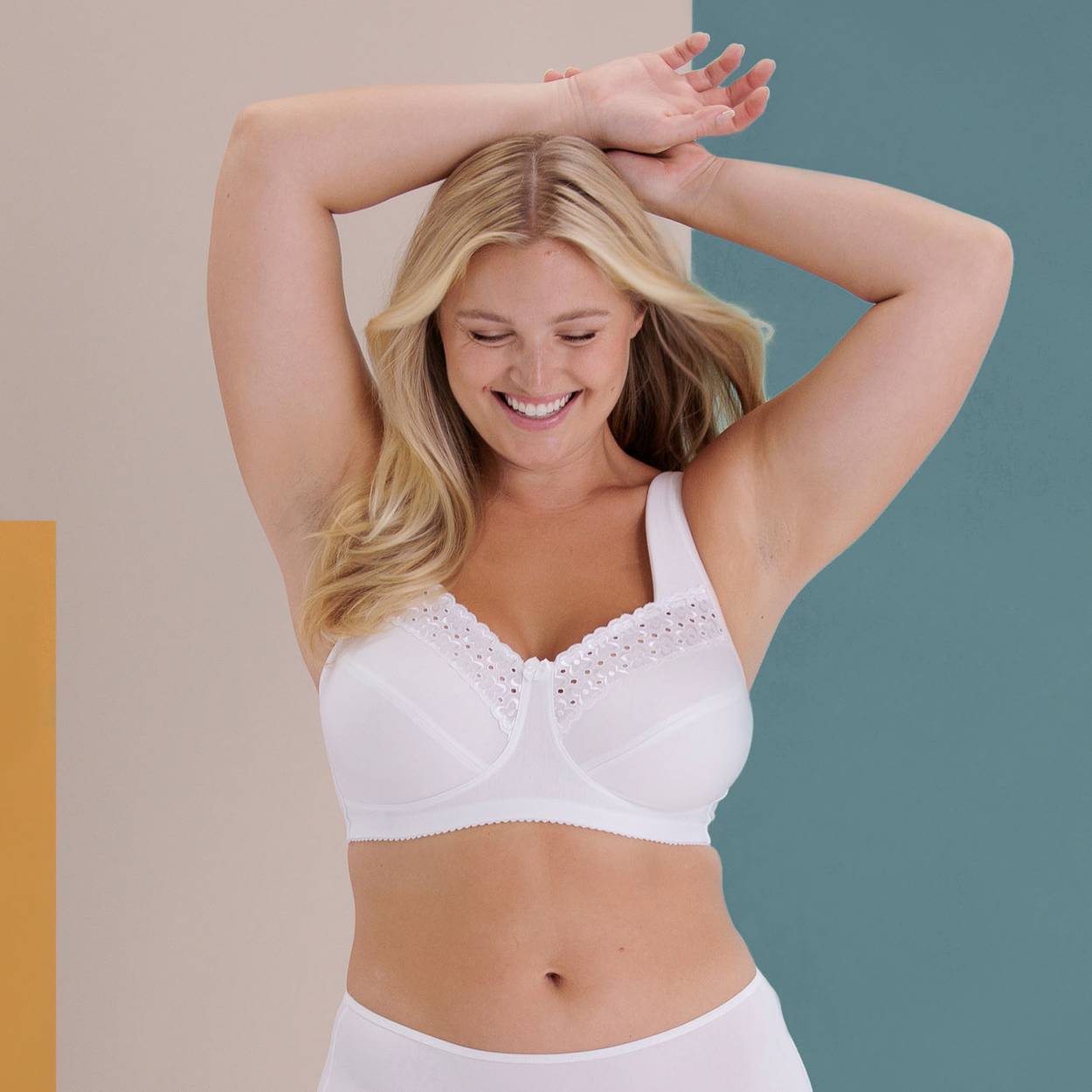 Broderie Anglaise is made of soft and cool unlined cotton, making it a perfect bra for summer.
Of course, it also works well in other seasons.
Frequently asked questions about Stay Fresh
Who will Broderie Anglaise suit?
Broderie Anglaise is one of Miss Mary's best-selling bras of all time. We developed Broderie Anglaise back in 1996 and the reason it's stayed at the top of that list for so many years is because it's loved by so many different people.
In other words, Broderie Anglaise is a bra that suits most people!
What distinguishes Broderie Anglaise?
If you're someone who prefers a soft and comfortable cotton bra, then Broderie Anglaise is a very good choice. This bra is made of unlined cotton that feels very comfortable against the skin.
How do I find the right size for me?
To find the right size of Broderie Anglaise, we recommend you use our size guide. Our bras are 'true to size', so use the bra size you normally wear.
If you feel unsure, you're welcome to contact our customer service team for assistance.
Broderie Anglaise is available in a wide range of sizes: from 80B to 110I.
At Miss Mary you always have 100 days during which you have the right to cancel a purchase and the right to return the goods.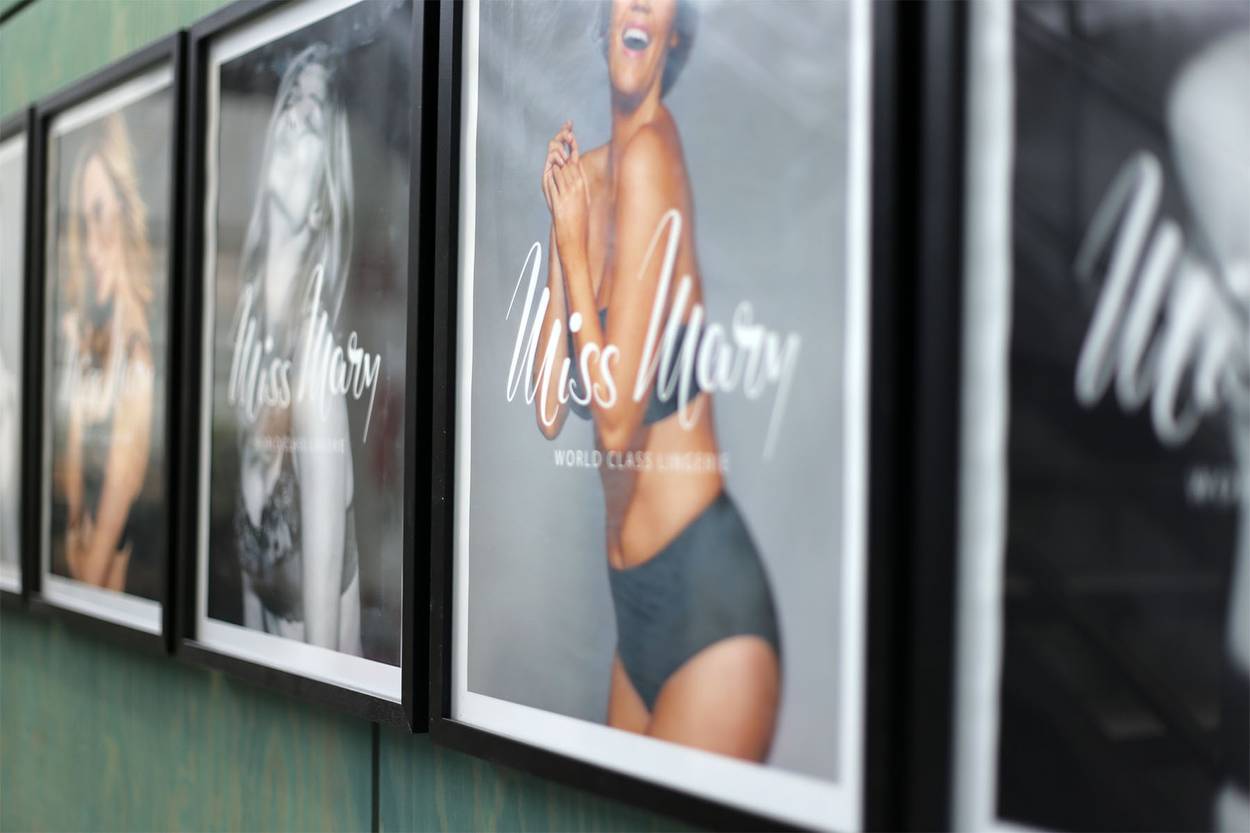 As women, we all have experienced it. How a bad bra can ruin your whole day! But it doesn't have to be like that. Here at Miss Mary we take your comfort seriously. And have done so for more than 60 years. We have a never-ending passion for making high quality bras that combine perfect fit with timeless design and optimal comfort. Our customers call it "Life before and after Miss Mary". We simply call it World Class Lingerie.