Smooth Lacy
    The perfect T-shirt bra
Have you been searching for a really good T-shirt bra your whole life?
Well, now you can stop.
Smooth Lacy is everything you need.
With a stiff material in the cups, Smooth Lacy – like all Miss Mary bras – provides fantastic support.
The moulded, unpadded cups give the bust a wonderful round shape.
At the same time, the cups are completely seamless, which means that the bra remains 'invisible' even under tight tops.
Elegant is a word that comes to mind when you see Smooth Lacy up close.
The design is discreet, but the bra also has beautiful, minimalistic lace details that give it that little something extra.
Relieving shoulder straps
At Miss Mary, we love to go on about shoulder straps – it's just because they're so incredibly important.
Smooth Lacy comes with our beloved, padded comfort shoulder straps that take the strain off your shoulders without the risk of chafing.
They're also easy to adjust, so you can achieve the best possible fit for your body.
We all have different tastes, and when it comes to bras the biggest question of all is: do you want one with or without an underwire?
We can't choose for you, but don't hesitate to contact our friendly customer service if you're at all unsure.
Smooth Lacy is available both with and without an underwire, in four different colours.
Frequent questions and answers about Miss Mary Smooth Lacy
A T-shirt bra is a bra that's made to be worn under a T-shirt or other tight garments. While a T-shirt bra should of course be very comfortable to wear throughout the day, they're also designed not to be visible under other fabric. A T-shirt bra therefore often has moulded, seamless cups that give the impression that it is 'invisible'.
Is Smooth Lacy a T-shirt bra?
Yes! Smooth Lacy is designed to be the ideal bra to wear under a T-shirt. Smooth Lacy has unpadded, seamless cups that make it very discreet. You can confidently wear it under a tight top without having to worry about it showing through.
Is Smooth Lacy a non-wired bra?
Yes! And no. It is available in two different versions, one with an underwire and one without. Both versions of Smooth Lacy are available in four different colours: white, black, beige and navy.
Which shoulder straps are used on Miss Mary Smooth Lacy?
Smooth Lacy comes with our much-loved padded comfort shoulder straps. They help hold up your bust and relieve pressure from the shoulders, without the risk of chafing. These shoulder straps are also easy to adjust for an optimal fit.
At Miss Mary you always have 100 days during which you have the right to cancel a purchase and the right to return the goods.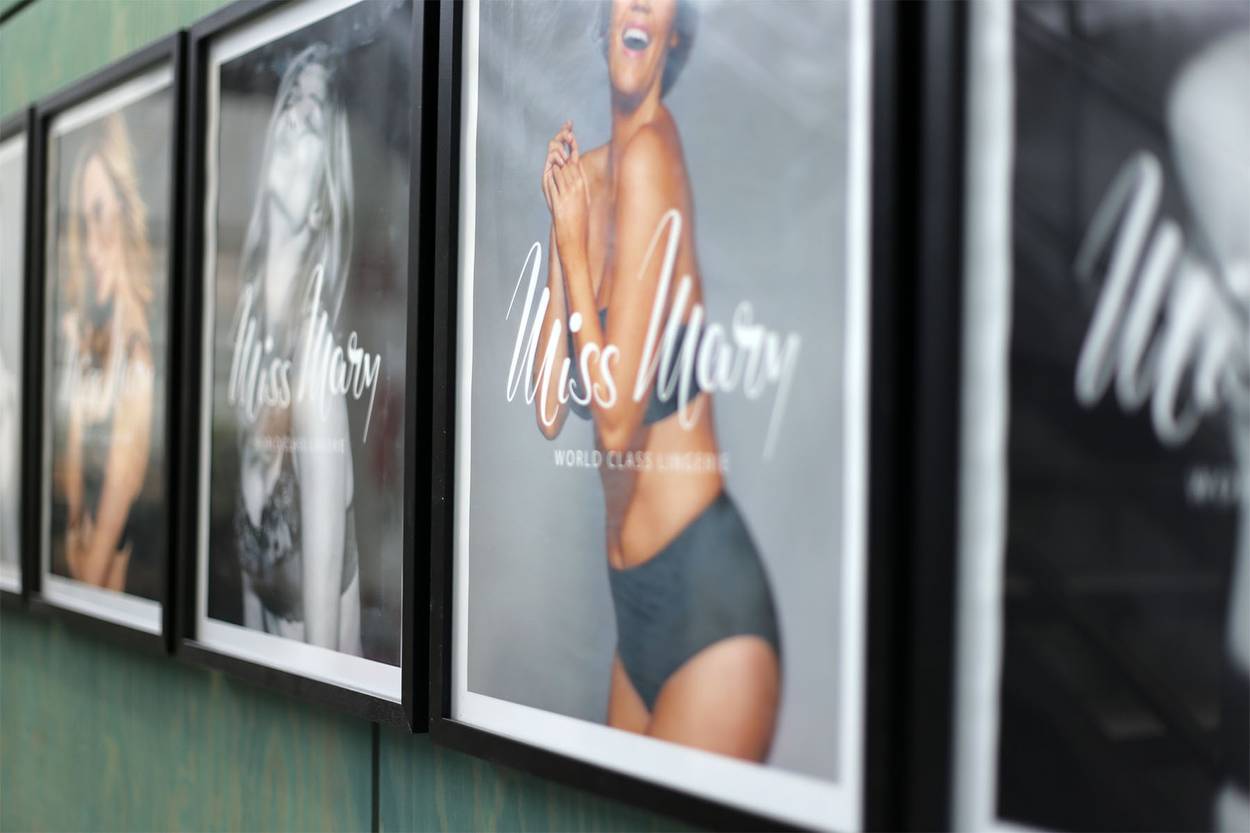 As women, we all have experienced it. How a bad bra can ruin your whole day! But it doesn't have to be like that. Here at Miss Mary we take your comfort seriously. And have done so for more than 60 years. We have a never-ending passion for making high quality bras that combine perfect fit with timeless design and optimal comfort. Our customers call it "Life before and after Miss Mary". We simply call it World Class Lingerie.