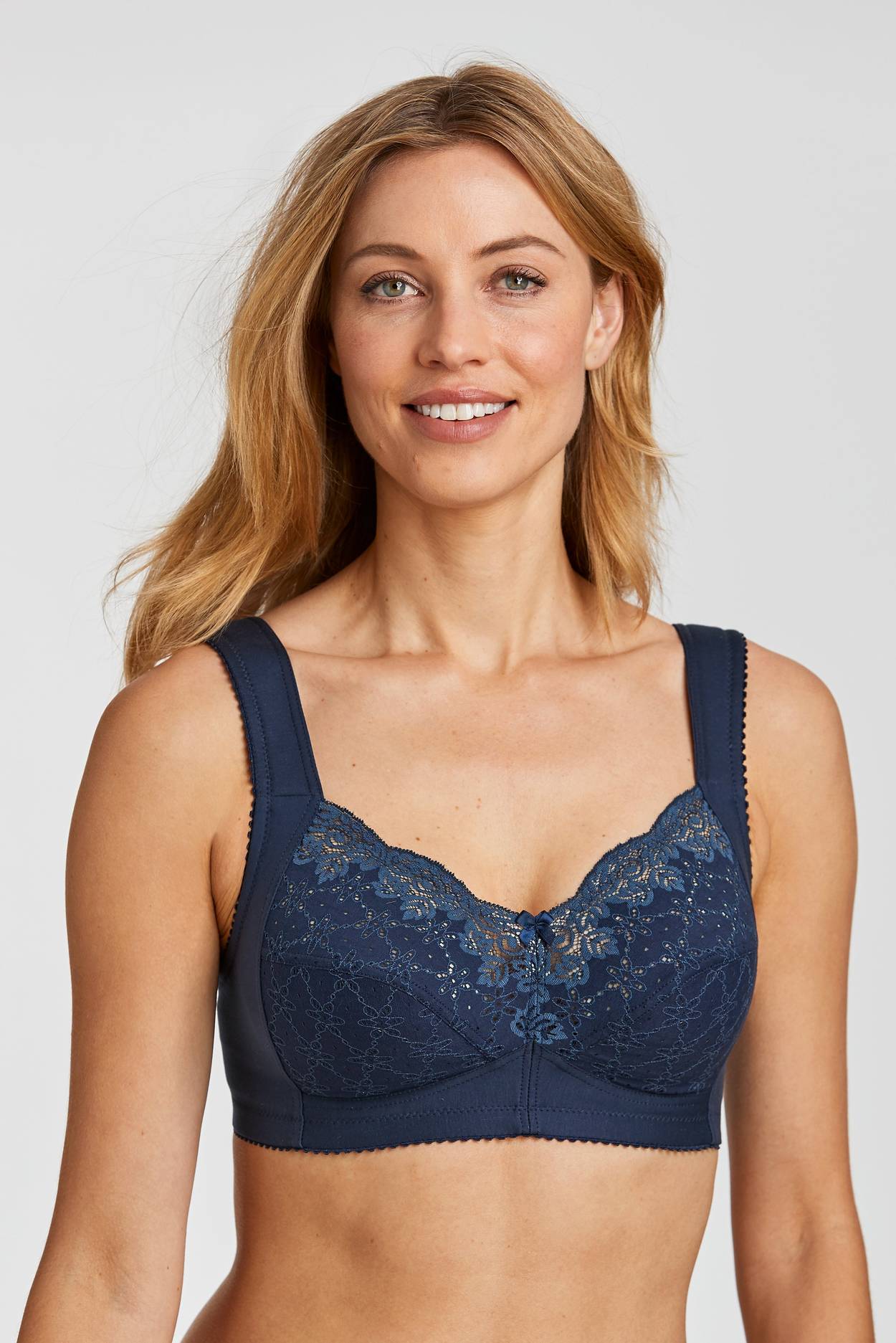 How many times can you wash a bra? We've tested it! The most durable bra will always be the one you can use for a long time. That's why we've washed our bras 100 times. As the only lingerie brand in the world, Miss Mary now offers a 100 washings warranty.
Read more
Non-wired bra in exclusive cotton. Full cup in extra soft cotton lace. The two-section cut with a side section provides soft lift and a slightly pointed silhouette. Silicone band on the inside stops the stretch lace from losing its tension. To provide further support, the under cup is lined with firm cotton material. Wide and padded adjustable comfort shoulder straps. Elastic U-shaped back with adjustable hook and eye fastening.

• Lined under cup provides extra support
• Provides soft lift and a slightly pointed silhouette
• Stretch lace for an adapted fit
• Padded adjustable shoulder straps
• 69% cotton
Washing Advice:
Delicate wash 40°
Material:
69% cotton, 16% elastane, 15% polyamide
Hook And Eye:
B-D 80-85: 2 vertically. B-F 90-115: 3 vertically.